About Natures Health Centre
In 1977 at the age of 17, Lovie Wesolowski-Spicer took daring steps to realize her dream to open a health store, cold-calling suppliers whose products she'd tried and trusted the enterprising youngster opened Natures Health Centre in Saskatoon's Grosvenor Park Centre, a mall concept never attempted in Canada before.
Lovie has become a health and performance nutrition pioneer, establishing the store in the same location for 41 years! At the same time she opened Nature's Health Centre, Spicer became a sports nutrition coach, using her body-building brother as a guinea pig. She explains, "I felt, 'If I can help people who are sick, can you imagine what I could do with people who are well?'" His lean body mass grew so large that athletes wanted to know his secret.
Now a Registered Nutritional Consultant (RNC), Certified Natural Health Practitioner (CNHP), and ISSA Specialist in Sports Nutrition, she lectures to national audiences. Spicer has fond memories of working with health industry legends. Orthomolecular pioneer Dr. Abram Hoffer and Order of Canada recipient and pediatric expert Dr. John Gerrard visited her often because their patients shopped her store. She was taught by icons Dr. Morton Walker, Dr. Bernard Jensen and Dr. Earl Mendell. She knew Udo Erasmus as a zoologist before he launched his product line and lectured at her store, and the late Charlie Fox, Kyolic's founder, was "a phenomenal storyteller" during his store lectures.
Spicer obtained a second business loan a decade ago when health products went mainstream –– her biggest-selling brand was introduced in the mall's supermarket. "I invested in introducing products that no other store had to regenerate the lost business. It worked."  Today, in her 50s, Spicer continues coaching and managing the store every day and now greets third-generation customers. How does she keep going, even after raising eighteen-year-old twins? She concludes, "There was never any choice. I was brought to where I need to be. I still feel 17, having the same passion, and living by the same philosophies." Spicer has now committed to writing a book to "give back" to the hockey industry.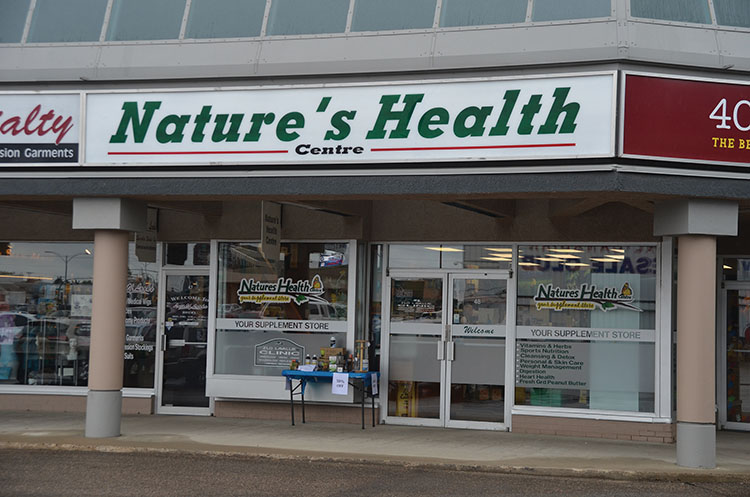 "If you want to relax, watch the clouds pass by if you're laying on the grass, or sit in front of the creek; just doing nothing and having those still moments is what really rejuvenates the body…"